About
Studio
Nearest Neighbour was a graphic design studio based in 's-Hertogenbosch (NL). It was founded in 2014 by Mark van den Heuvel and Guus Verschuur and closed in 2019.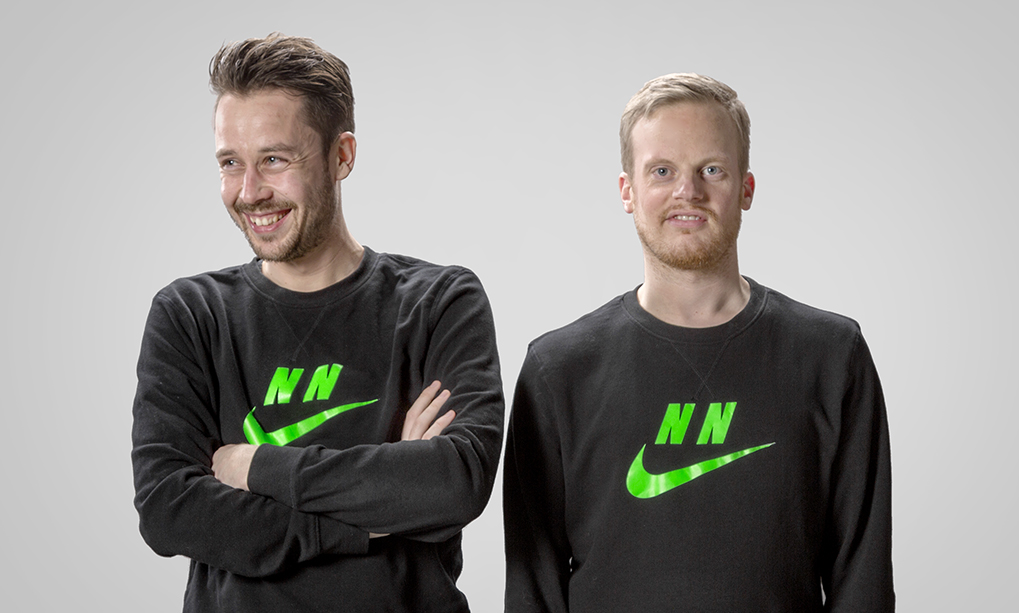 The studio originated through mutual affection for typography, tactility in traditional arts & crafts and let's not forget, hotsauce.
Since the studio is no longer active, this website now functions as an archive.
What we do
We focus on a wide range of clients and media, in the public, private and cultural sector. Both large and small. No project is too abstract or off-the-wall; we like to delve deep into our own minds to create original works.
Branding & Identity design
Logotypes & Brand Marks, Identity systems, Campaigns
Print & Communication
Book design, Editorial Design, Package design
Spatial & Exhibition
Spatial Design, Signage & Wayfinding, Exhibition Design
Digital & Web
Web design, Apps & User Interface, Web shops
We approach a new project by taking it apart to its bare essentials. Only to build it in a new way. This is often distinguished by a conceptual and typographic streak; clear, bold and straightforward. Committed to ensure that our design is executed as intended, we remain closely involved at every stage of a project's development. We embrace the collaborative process that leads to bang-up work.
Contact
hello[at]nearest-neighbour.com
Internships
Unfortunately, due to the closing of the studio we're not hiring any interns.
Teaching
We believe in sharing knowledge and experience that's why we take part in conferences, panels and seminars, and give lectures and workshops at universities and other educational institutions around the world.
Press
Our work has been featured on various blogs and in magazines and books. For inquiries please send an email to hello(at)nearest-neighbour.com